iTx mig33 Control Center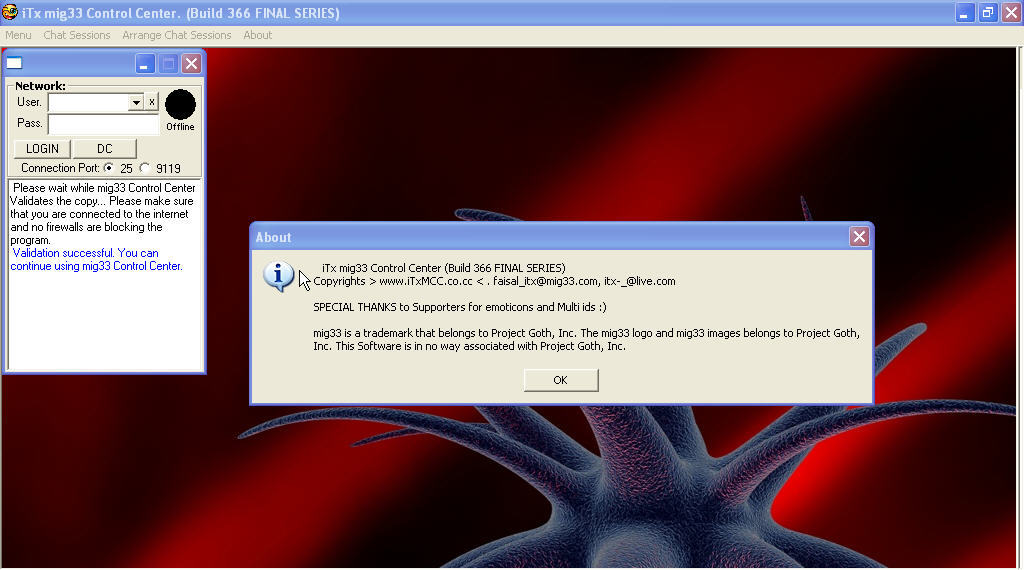 Rating: 0/5 (0)
Publisher: itxmcc.co.cc
License type: Freeware
Latest version: 3.0.0366
Last updated: April 20th, 2011
iTx mig33 Control Center is MOST powerful competitive kicking tool with Features that were NEVER introduced before.Important features:
- MIG33 Profile LIKE Voter!!! (LATEST)
- Auto Vote Multi Kicking System with Friends Protection.
- Auto Enter in Chatrooms and Limit control of Multi per room and Single ID leave.
- Improved and Optimized Multi Kicking System for Fastest kicking!
- Unlimited Message AUTO ABUSER with Multi Support (PVT and Chatroom)
- MINI DRAMA (Room Copier)
download : http://dc179.4shared.com/download/_i0R0T6x/itxmcc_357extreme_-_itx_mig33_.exe?tsid=20130312-073051-d0a216b0
@nT#@Ny
Image by
Cool Text: Free Logos and Buttons
-
Create An Image Just Like This